This coming October 29 to 30, I will be joining the 5th Mindanao Bloggers Summit which will be held in Iligan City at the Celadon Pension Haus. I'm excited to join this event to meet the newly organize Iligan Bloggers Society and network with other bloggers from Mindanao and other parts of the Philippines.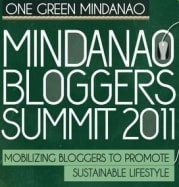 The event is co-presented by Globe Telecom – "You're On with Globe: Taking mobile internet to the next level". With the proliferation of smartphones nowadays and the price getting cheaper its time to be mobile with your internet access. I love how the modern world today makes my day so updated about the world around me. From friends in social media networks, updating my blogs, checking my analytics, checking-in to where I am and many others, all possible just in my hand using a smartphone and Globe Telecoms mobile internet.
Globe Telecom offers the most affordable mobile internet plan with Globe Prepaid PowerSurf15. If you are hungry for more, you can also have there Globe Postpaid PowerSurf that give Globe Postpaid subscribers bulk megabytes of mobile data, consumable per kilobyte (kb) and valid for 30 days.Postpaid PowerSurf allows you to be ON at fixed charges, enabling you to enjoy push notifications and instant updates on your mobile phone.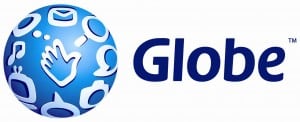 Globe Postpaid PowerSurf is available in 3 denominations:
PowerSurf 99 with 50MB allocation, PowerSurf 299 with 300MB allocation and PowerSurf 499 with 1GB allocation.
Not too privy about KB/MB consumption of mobile data? Fast facts: A 1 one-minute YouTube video viewed is approximately 2MB, 1 pure text e-mail sent is approximately 20KB, 1 pure text tweet sent is approximately 30KB, 1 page of a Google search result is approximately 40KB. One page of Facebook (http://m.facebook.com) is approximately 25KB. PowerSurf 99 lets you enjoy 1,250 Google searches or viewing of 25 1-minute videos! Visit www.globe.com.ph/surf for a quick assessment of your mobile data usage as well as for more details on KB/MB usage.
Turn on your Globe PowerSurf now!
For Prepaid PowerSurf, text POWERSURF15 to 8888 to register. Other available variants: Text POWERSURF30 to 8888, P30 for 3 hours, valid 1 day; text POWERSURF50 to 8888, P50 for 5 hours,It is valid 3 days. For Postpaid PowerSurf, text POWERSURF 99, POWERSURF 299 and POWERSURF 499 to 8888.
For all of you bloggers and would be bloggers, hope to see you at the 5th Mindanao Bloggers Summit in Iligan City and will talk about future collaborations.