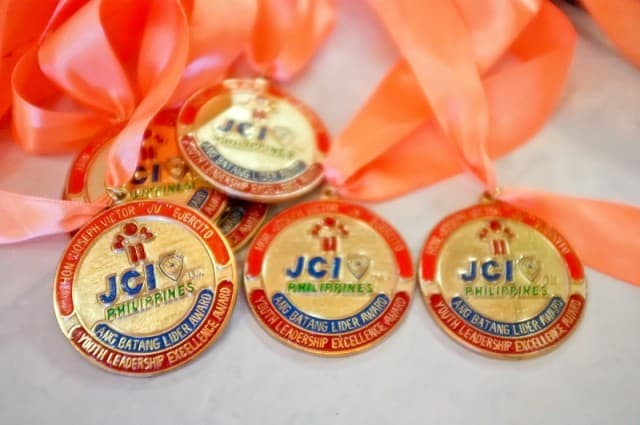 The Youth Leadership Excellence Awards (YLEA), one of the flagship projects of the Junior Chamber International-Philippines which is I'm one of the member and past president, in partnership with the Department of Education and the office of Hon. Joseph Victor "JV" Ejercito, is now on its 30th year.
The objective of the project is basically to honor outstanding students of the private and public elementary schools and high schools (usually the Valedictorian, but not necessarily) for their leadership qualities and academic achievement.
The YLEA had its modest beginnings way back in 1985.
Then Philippine Jaycees National President Renato "Rene" B. Batoon, a staunch supporter of youth development projects and whose NOM Theme, "Jaycees for a Better Tomorrow," encapsulated his administration's thrust towards the youth, conceived of the idea of honoring academically exceptional students all over the country as a way of motivating them to excel further.
This year in Cagayan de Oro City, the four local organizations of JCI Philippines, namely JCI Macajalar 24K, JCI Bailawanen, JCI Kagayhaan Gold and JCI Cagayan de Oro Inc. are working together to organize a very special Awarding Ceremonies of the student awardees from the different schools in Cagayan de Oro City and Misamis Oriental.
Keynote addresses and inspirational messages will be delivered to the awardees to inspire them towards greater achievement in life. The ceremony will be held on March 21, 2015 (Saturday), 10:00 AM, at SM City Cagayan de Oro event center.
Photo by JCI Manila