In the morning of day 2 (May 30) we are awaken by a knock in the door of our hotel room that we must get ready now. As I look at the time it was already around eight in the morning and the call time for our day 2 adventure was 6:30 in that morning, we are very late already. When I look outside the window our fellow bloggers are waiting already outside. We rush to get ready with my room mate Goma and in a flash we meetup with the group outside. When we arrive at the van it's already full so we have to wait for another vehicle together with some fellow bloggers. The van went ahead so they can arrive on time at our breakfast host the Dolores Farm Resort in Polomolok, South Cotabato. We are accompanied by our master host of the event Avel Manansala while waiting for our vehicle and off way go to have our breakfast. Upon arriving at the Dolores Farm Resort we are greeted with a large streamer welcoming us the Mindanao Bloggers in there place. We are served with an original hot sikwati upon arrival and I missed that rich taste of chocolate. They have a mini zoo with lots of exotic birds and my first time to see and observe up close a baboy damo or wild pig. I usually ate baboy damo but never seen a live one.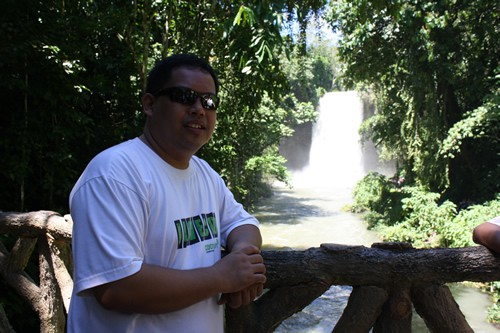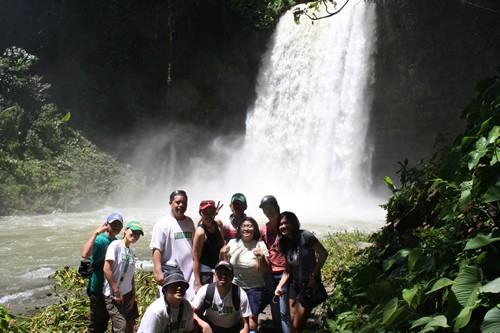 After our breakfast and tour around the farm, we proceeded to Koronadal City to meet our facilitator for our Lake Sebu leg of the SoCCKSarGen Summer Safari of Zion Travel by Francis Sablon and Carlo Ebeo. From Koronadal City we travelled 47 kms. to lake Sebu passing by the towns of Banga and Surallah. I never thought about reaching this places but here I am experiencing the beauty and serenity of the places in Mindanao and its very peaceful. After quite some time of travel I knew we are near the place of our destination since I can see a small part of the lake already. From the main road, we turn left to a steep dirt road that leads to Seven Falls Zipline. The place is a natural wonder with a huge falls which is actually part of seven falls and an unadulterated nature. Its almost lunch time when we arrive there so we have to proceed to Punta Isla Lake Resort as the host for our lunch. While waiting for our food we were entertained by T'boli dancers the natives in the place. We were served with different kind of tilapia cooking. I seldom eat tilapia because of its muddy taste but this one I enjoyed a lot, no muddy taste at all. They even served a delicious kinilaw tilapia.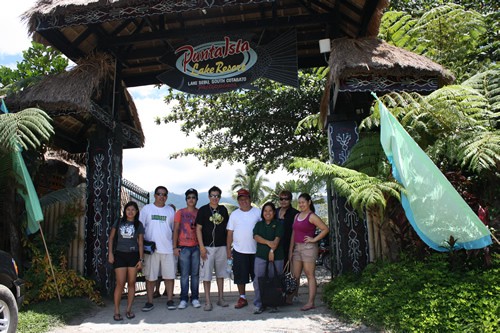 After the lunch a few of us mostly CDOBloggers went back to the Seven Falls Zipline to really try there zipline. The others procedeed to our next host the Merl Garden Spring Resort. The Zipline is awesome, from the many zip lines I experienced that was the most exciting with a breathtaking view of a falls down below, a river system and scenery around. I felt the adrenaline rush on the first few seconds of the 740 meters zipline that went over a sheer drop of a cliff and 400 meters below me in the air. From there we go down to Koronadal City to catch up with the group which were waiting at our host at Balai Bistro. There lasagna taste very delicious we even take out some.
Its almost dark when we went back to General Santos City for our last host of our dinner the Red Tent Steakhouse. Before that we passby KCC Mall to pick up our native delicacy pasalubong courtesy of Kakanin at Iba pa located at the entrance of the basement parking of KCC Mall.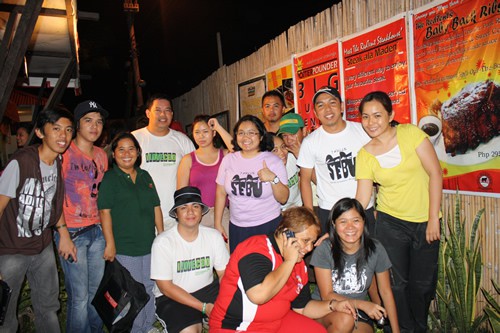 The SoCCSKSarGen  Summer Safari was a very memorable short weekend experience in the south of Mindanao. Thanks to Avel and Orman Manansala and the rest of the SoCCKSarGen Bloggers, Davao Bloggers and the CDO Bloggers.
Many thanks also to the following even host and partners:
Hon. Mayor Pedro "Jun" Acharon, Jr.
Ice Castle Experience
Pacman Sports Bar
Le Jardin Arnevel
Piyesta KTV & Resto Bar
Dolores Farm Resort
Zion Travel
Punta Isla Lake Resort
Merl Garden Spring Resort
SaBalai Bistro
The Red Tent Steakhouse
Rolee's Bakeshop
Kakanin at Iba pa in KCC Mall